IT Consultancy London & South East
Technological advancements continuously evolve, and it can be difficult to keep up if this is not your sole objective. Utilise our IT consultancy London & South East team to produce a unique IT road-map detailing your vision for the next few years.
Our specialist team of IT consultants can advise on how to get the most from your current IT infrastructure setup and IT systems. We can run detailed network and security assessments to determine if your organisation is taking full advantage of the latest technology, and how this will positively impact your business. We also work with internal IT teams providing IT consultancy on projects and migrations. Contact us today to speak to one of IT consultants.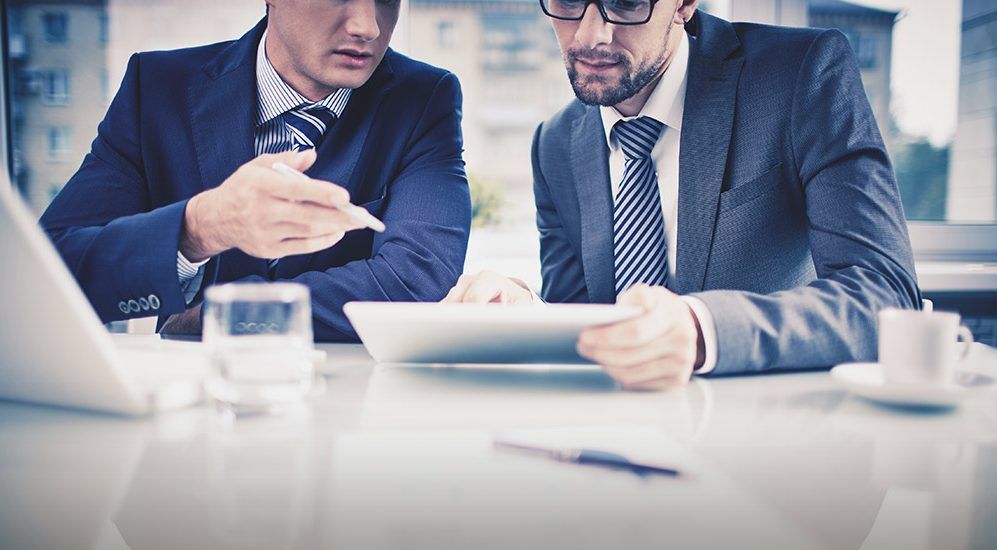 If you're thinking of migrating your organisation to the cloud, or just particular services or software, our team can advise and implement your requirement with the least amount of disruption to your business.
IT Infrastructure & Design
Let us carry out a full security and network assessment on your current IT infrastructure. Moving your business forward with future proof recommendations.
Disaster recovery, cloud backup replication, temporary hosted server, security, CCTV and GDPR solutions are something our consultants specialise in.
IT Security Consultancy
We provide a wide range of IT security consultancy services ranging from advising on Cyber essentials to network protection. Cyber essentials is a UK Government backed certification that helps organisations to mitigate against phishing attacks. These include malware, malicious email, website links and hacking opportunities.
Softlink Solutions can help you meet the certification criteria by carrying out an IT audit of your current setup. Then providing additional IT consultancy on how your organisation can become certified.
Frequently asked questions
With so many Managed Service Providers out there all offering very similar services the one thing that is unique about us is our people. As we become an integral part of your business you need to feel that our team is your team. Not only have we been around for 20+ years, and without hesitation we have the tools to provide a best in class service, but we're likeable, friendly and we won't let you down.
We have our UK engineers that deal with second line, escalations, and any onsite work. Then we have our US based Helpdesk that provides first line support. Our Helpdesk is highly trained, technically and from a Customer Service prospective (see below) and the ratio of engineers to a Customer site is high. Therefore, we are able to deal with multiple problems at the one site should the case arise.
Yes, we can, whether you are using a PC's, Mac's or dumb terminals – Terminal Server or Citrix server (Best effort is made to support Citrix, but the support is not part of our standard service offering).
Take our clients word for it
"Softlink Solutions were chosen to supply, deliver, configure and install 220 laptops and 26 secured laptop trolley carts in all of the County Council's youth centres throughout Essex. They delivered an excellent service, which was on time and within budget over the space of 5 days.

Essex Youth Service is an excellent informal education, social and personal development service targeted at the most vulnerable young people as well as supporting local community and voluntary sectors to deliver their own youth provision. By providing such a service Softlink Solutions have enabled us to deliver this great resource.

I have no hesitation in recommending Softlink Solutions from hardware provision to business IT support
Darren Connew
Business Development & Operations Manager
Every business wants to have a successful move, right? There are so many elements to take into consideration; telephones, broadband, IT infrastructure and equipment. It's a daunting task. Let Softlink Solutions help you to ensure the transition is as smooth as possible, allowing you to concentrate on running your business. We will liaise with any third party to guarantee all services are in place and keep you informed every step of the way.
This month's service level performance
0
%
Client's Server Up time
Who else do we work for?
With a varied client base in industries such as Construction, Manufacturing, Wholesale and Distribution, Pharmaceutical, and Food manufacturing you can be assured that we have most bases covered when it comes to your specific requirements.
Celebrating 20 years in one of the most competitive markets, we have the experience in enterprise level support as well as IT consultancy London.
Size really doesn't matter! If you are a start-up, but expanding fast, or maybe an established larger business or anything in between we can help.
We pride ourselves in providing IT Support packages that suit your business requirements. You are unique and this should be reflected in your IT infrastructure and provision.
Stay updated on advice, news and articles.
Contact our London office
Call us now: 0845 094 0010
Tower 42, 25 Old Broad Street,
London, EC2N 1HN
Call us now: 0845 094 0010
Heybridge Business Centre, 110 The Causeway,
Maldon, CM9 4ND