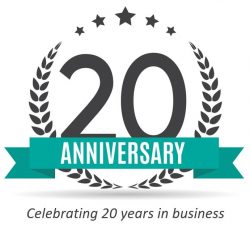 IT support for charities
Softlink Solutions provide not-for profit and IT support for charities. We're an award winning IT support services provider that works closely with charities and not-for-profit organisations throughout London and the East of England.
We provide support remotely, via the telephone as well as scheduled onsite IT services, in addition to ongoing IT consultancy and IT project management  services.
Our latest not-for-profit testimonial
"Softlink Solutions were chosen to supply, deliver, configure and install 220 laptops and 26 secured laptop trolley carts in all of the County Council's youth centres throughout Essex. They delivered an excellent service, which was on time and within budget over the space of 5 days.

Essex Youth Service is an excellent informal education, social and personal development service targeted at the most vulnerable young people as well as supporting local community and voluntary sectors to deliver their own youth provision. By providing such a service Softlink Solutions have enabled us to deliver this great resource.

I have no hesitation in recommending Softlink Solutions from hardware provision to IT support Essex."
Darren Connew
Business Development & Operations Manager
October 2018 service level performance
0
min
Average Response Time
0
%
1st Contact Fee Resolution
0
%
Customer Retention Rate
As standard, part of having a support contract with us is we'll maintain and protect the vital components of your IT Network 24 hours a day, 7 days a week by monitoring and maintaining its overall health and performance. As a result, you will experience reduced downtime, reduced data loss and reduced disruption.
CHARITY IT SUPPORT
Agreed Service Level Agreements (SLA)
Unlimited remote support
Unlimited telephone support
IT SECURITY
Proactive server monitoring
Patch management
IT Security recommendations
CUSTOMER SERVICE
Dedicated technical Account Manager
Quarterly review meetings
Complete Project Management
Accessibility
Remote access
Giving secure and reliable remote access to your systems is easier than ever and offers huge benefits for staff & volunteers that need remote access.
Strategic
Clear IT strategy
Understanding what you want to achieve for the future and how technology can be harnessed to improve efficiencies and workflow.
Cost
Reduce your spend
Smart use of technology helps you get more done. Couple that with the savings in productivity of a well maintained IT systems and you can make some real savings in time and money.
Fundraising
IT to raise money
There are lots of great tools you can use to aid your fundraising activities. We can advise you on different solutions and point you in the right direction.
What makes us a leading IT support company?
Softlink solutions are renowned as one of the trusted IT support companies throughout London and the East of England. Our varied client portfolio, 98% client retention rate, outstanding customer reviews and accredited industry partnerships contribute towards this. We are proud to be a certified Microsoft Partner and can also provide security services that may count towards your Cyber Essentials certifications. As a charity or not-for-profit organisation, you can take advantage of all this but at a reduced cost.
Make the most of charity IT support – There are lots of schemes and systems out there that offer free or heavily discounted software to not-for-profit organisations, taking advantage of these schemes free up vital resource to continue your core valuable work.
What makes us different to other IT support companies?
We work with businesses and charities across Essex & Greater London and have a diverse client base ranging from fast growing start ups, SMEs, to well established larger businesses.
With 20 years' experience in varying industries, we have worked for clients across all the major verticals including Manufacturing, Finance, Construction, Pharmaceutical, Wholesale and Distribution and, therefore, have a wide range of case studies.
However, no matter the vertical, we know that above all, no two businesses operate the same way which is why we'll propose a IT support for charities package specific to your charities or not-for-profit organisations requirements. For that reason we prioritise your future business development plans above all else.
Some of our industry partners
Call us now: 0845 094 0010
Heybridge Business Centre, 110 The Causeway,
Maldon, CM9 4ND
Contact our London office
Call us now: 0845 094 0010
Tower 42, 25 Old Broad Street,
London, EC2N 1HN