Mactavish, the UK's leading expert on insurance governance has been operating in the commercial insurance sector for over 15 years.
Building on their knowledge they gained in 2018, they have launched a new Cyber Risk Consulting Practice who can negotiate bespoke insurance cover. Why is this important? Mactavish warn that most 'off-the-shelf' cyber insurance policies have serious flaws.
When carrying out an analysis of market-leading 'standard' cyber insurance wordings, they found at least 8 common flaws :
Cover can be limited to events trigger by attacks or unauthorised activity – excluding cover for issues caused by accidental errors or omissions.
Data breach costs can be limited – e.g. covering only costs that the business is strictly legally required to incur (as opposed to much greater costs which would be incurred in practice).
Systems interruption cover can be limited to only the brief period of actual network interruption, providing no cover for the more significant knock-on revenue impact in the period after IT systems are restored but the business is still disrupted.
Cover for systems delivered by outsourced service providers (many businesses' most significant exposure) varies significantly and is often limited or excluded.
Exclusions for software in development or systems being tolled out are common and can be unclear or in the worst cases exclude events relating to any recently updated systems.
Where contractors cause issues (e.g. data breach) but the business is legally responsible, policies will sometimes not respond.
Notification requirements are often complex and onerous.
During a cyber incident, businesses often have no freedom to choose their IT, PR or legal specialist, as the policy only covers insurer appointed advisers.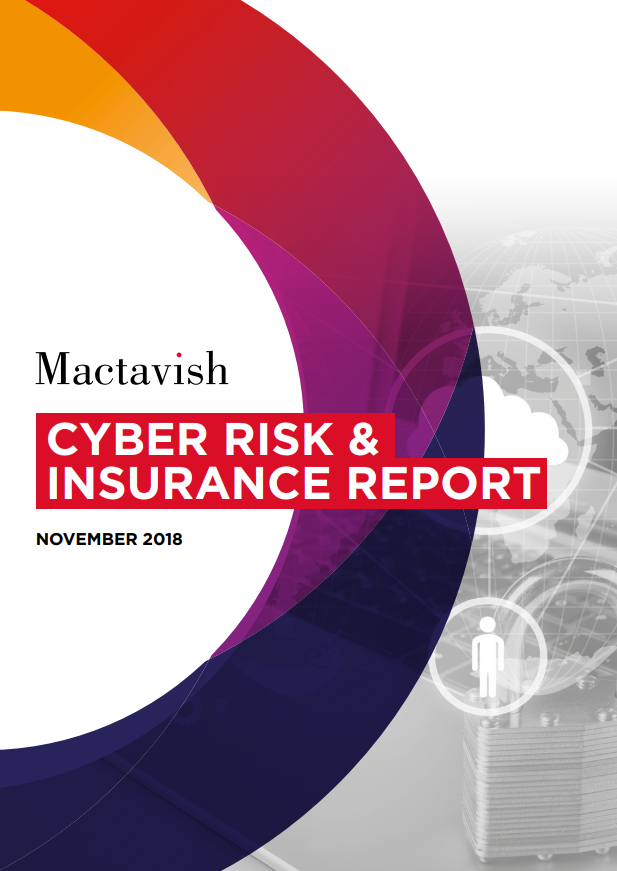 If you'd like to read more you can download Mactavish Cyber Risk & Insurance Report for free:
Cyber Risk & Insurance Report
To find out more information on how we can help protect your company visit here or call us on 0845 094 0010. You can also download our Cyber-security Tips for Employees e-book which covers mobile security, email use, password management and more!