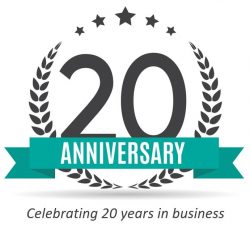 What is 'the Cloud'
You may hear the term 'the Cloud', but what does it actually mean and is it right for your business? 'Cloud' is used as a metaphor for "the Internet," so the phrase cloud computing means a type of Internet-based computing. Different services including servers, storage and applications are delivered to a company's computers and devices through the Internet. It plays an integral part of every business in the current world and Softlink Solutions can help you adopt, migrate and support.
"We would thoroughly recommend Softlink Solutions to implement and carry out your Office 365 migration. It was seamless, and their professionalism mixed with their hands on approach filled us with all the confidence we needed to make the move."
Mike Hebron
Director
Benefits of cloud computing
Cloud computing solutions
Moving your business to the cloud enables you to harness a multitude of technologically advanced, on-demand computing services ranging from leading applications to storage and processing power. Our cloud computing solutions offer our clients a host of benefits. The core being cost efficiency, as the vast majority of cloud solutions offer added value compared to server-based software. The additional security and mobility advantages that cloud offers are another reason why millions of businesses are switching to the cloud every day.
Our standard cloud computing services
By implementing cloud computing applications such as Microsoft Office 365, Amazon Web Services and Microsoft Azure, businesses avoid the upfront cost and complexity of owning and maintaining their own IT infrastructure. Instead they have the flexibility to pay for what they use, when they use it.
Cloud computing is also highly scalable and perfect for fast growing technologically advanced businesses looking to expand and scale up their IT capabilities at short notice.
Full featured suite of Microsoft applications
Hosted secure email messaging
Monthly subscription
Quickly build and manage applications
Eliminate onsite infrastructure costs
Improved business efficiency
Microsoft technology integration
Reduce onsite infrastructure costs
24/7 proactive monitoring
This month's service level performance
0
min
Average Response Time
0
%
1st Contact Fee Resolution
0
%
Customer Retention Rate
We work with businesses across Essex & Greater London and have a diverse client base ranging from fast growing start ups, SMEs, to well established larger businesses.
With 20 years' experience in the IT industry we have seen the development of cloud computing in recent years. We have worked for clients across all the major verticals including Manufacturing, Finance, Construction, Pharmaceutical, Wholesale and Distribution and, therefore, have a wide range of case studies.
However, no matter the vertical, we know that above all, no two businesses operate the same way which is why we'll propose a cloud computing package specific to your business requirements. For that reason we prioritise your future business development plans above all else.
Some of our industry partners
Call us now: 0845 094 0010
Heybridge Business Centre, 110 The Causeway,
Maldon, CM9 4ND
Contact our London office
Call us now: 0845 094 0010
Tower 42, 25 Old Broad Street,
London, EC2N 1HN