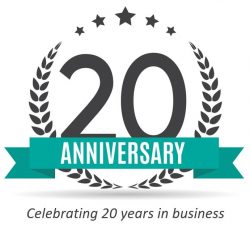 Microsoft Technical Support
Softlink Solutions was formed in 1998 and has been the preferred IT support provider for many businesses located across the UK. As a Microsoft technical support certified partner we can advise, support and install your Microsoft products.
We offer a range of outsourced IT support, Microsoft technical support and service desk options. Aimed at in-house IT teams for over spill services, 1st line support or 3rd line escalation. Alternatively utilise our Microsoft technical support for project work or specific Microsoft product consultancy.
"Softlink Solutions were chosen to supply, deliver, configure and install 220 laptops and 26 secured laptop trolley carts in all of the County Council's youth centres throughout Essex. They delivered an excellent service, which was on time and within budget over the space of 5 days.

Essex Youth Service is an excellent informal education, social and personal development service targeted at the most vulnerable young people as well as supporting local community and voluntary sectors to deliver their own youth provision. By providing such a service Softlink Solutions have enabled us to deliver this great resource.

I have no hesitation in recommending Softlink Solutions from hardware provision to IT support Essex."
Darren Connew
Business Development & Operations Manager
How can our Microsoft technical support help?
Our clients cover all industries, including organisations with offices around the world. We can provide varying degrees of Microsoft technical support that will fit your specific requirements.
Our Microsoft technical support options vary from a fully outsourced operation to particular aspects. Use us solely for cyber security, project work or Microsoft server migrations.
If you prefer, we can work alongside your internal IT team to help deploy Microsoft products. Your end-users need never know that we're are an extension of your IT project deployment team.
October 2018 service level performance
0
min
Average Response Time
0
%
1st Contact Fee Resolution
0
%
Customer Retention Rate
Why outsource Microsoft technical support?
Whether you refer to it as Microsoft technical support or outsourced IT support desk, maintaining an efficient and comprehensive support process in house is costly and time consuming. There are issues covering training, absences and experienced staff moving on. Dedicated outsourced Microsoft technical support removes this need.
Many clients outsource a part of their own service desk, such as server support or disaster recovery. Or they take advantage of our Microsoft technical support offering, offering them an escalation process so they have specialist expertise to call upon.
We work with businesses across Essex & Greater London and have a diverse client base ranging from fast growing start ups, SMEs, to well established larger businesses.
With 20 years' experience in Microsoft technical support in varying industries, we have worked for clients across all the major verticals including Manufacturing, Finance, Construction, Pharmaceutical, Wholesale and Distribution and, therefore, have a wide range of case studies.
However, no matter the vertical, we know that above all, no two businesses operate the same way which is why we'll propose an Microsoft technical support package specific to your business requirements. For that reason we prioritise your future business development plans above all else.
Some of our industry partners
Contact our Microsoft technical support Essex office
Call us now: 0845 094 0010
Heybridge Business Centre, 110 The Causeway,
Maldon, CM9 4ND
Contact our Microsoft technical support London office
Call us now: 0845 094 0010
Tower 42, 25 Old Broad Street,
London, EC2N 1HN